HANDBOOK ON COUNSELLING ASYLUM SEEKING AND REFUGEE WOMEN VICTIMS OF GENDER-BASED VIOLENCE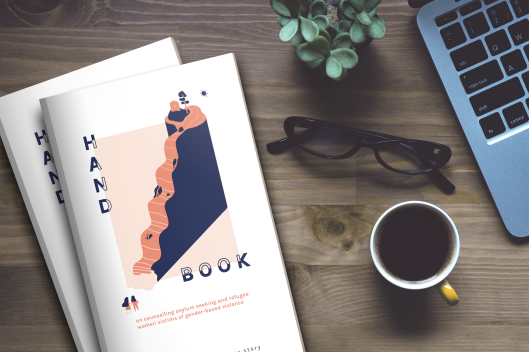 The handbook was developed by HEUNI and project partners in the "Co-creating a Counselling Method for Refugee Women GBV Victims" project funded by the European Union's Rights, Equality and Citizenship Programme in 2017-2019. More on about the project.
The handbook is a practical tool for those who work with asylum seeking and refugee women. The handbook might be of interest to you if you are working in an NGO, in a municipality or in a reception centre as a social worker, lawyer, psychologist, health care professional, or similar, giving psycho-social and/or legal assistance to refugee women. We hope that the handbook will give you a better understanding on the causes and consequences of gender-based violence faced by refugee women and help you to develop new skills as well as motivation to assist these women.
To find more about coming events on the topic subscribe to HEUNI newsletter.