Trafficking along Migration Routes to Europe: project report launched
Published 30.8.2018 Updated 20.9.2018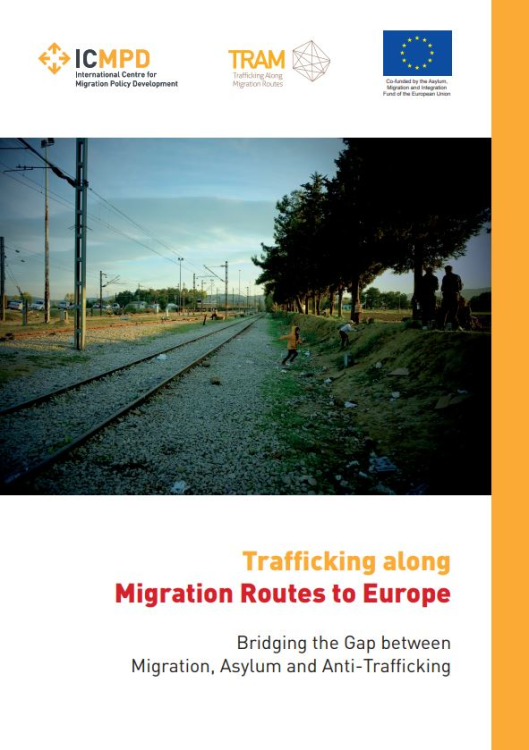 The research covered Austria, Germany, Finland, Sweden, Greece, Bulgaria, the former Yugoslav Republic of Macedonia and Serbia, and examined the incidence of trafficking in human beings (THB) and risk factors for THB in the context of the Balkan route and in the destination countries. It also looked at the gaps, needs and challenges that exist in the identification, referral, protection and rehabilitation of victims of trafficking. The findings of the report are also available in a briefing paper.
The research found indications that trafficking and exploitation are a major cause of concern for persons travelling along the Balkan route, yet the number of identified victims remains very low. This is partly due to the lack of harmonisation and incorporation of anti-trafficking procedures into the first reception and asylum systems for new arrivals, leading to a disconnect between the two processes. The research also highlighted that in the context of the Balkan route, trafficking is often related to the migrant smuggling process, with exploitation occurring due to people being in debt to smugglers. From a migration policy perspective, the research found that increasingly restrictive border control policies and the lack of legal alternatives for onward movement often play into the hands of unscrupulous migrant smugglers, who use this opportunity to also perpetrate trafficking and other forms of exploitation, taking advantage of the migrants' vulnerable situation.
Regarding protection and rehabilitation of identified victims, the assessment found that national anti-trafficking systems are often geared towards responding to the needs of particular categories of victims – e.g., European or Sub-Saharan African adult women who are victims of sexual exploitation, and the systems are thus struggling to respond to the specific needs of other kinds of victims of trafficking, such as persons who have travelled along the Balkan route to the EU. The research also highlighted that in the framework of existing protection and rehabilitation services for identified victims of trafficking, the legal status of victims is very often uncertain and remains linked to their cooperation in criminal proceedings. This situation discourages victims from seeking help and accessing the long-term protection and rehabilitation services that they are entitled to, which also hampers criminal investigations.
HEUNI's senior programme officer Anniina Jokinen was part of the research team and completed the country research for Finland and Sweden in her earlier capacity at the Council of the Baltic Sea States Task Force against Trafficking in Human Beings (CBSS TF-THB). HEUNI is currently developing a roadmap for integration of victims of trafficking in Finland under the coordination of CBSS; the findings of the report are used in developing the roadmap.