Svenska Yle interview with Natalia Ollus about underpayment
Published 3.1.2018 Updated 26.9.2018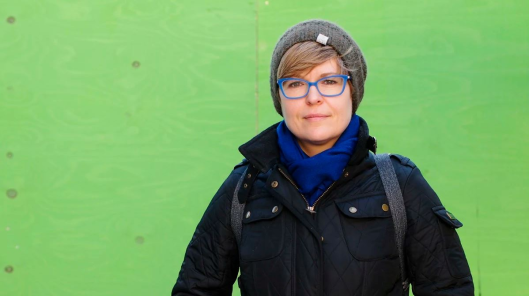 Natalia Ollus is the director of the European Institute for Crime Prevention and Control (HEUNI), and has extensive experience in researching the exploitation of foreign workers.
"As the number of foreigners as well as paperless migrants is increasing in our country, it is likely that their exploitation will continue to increase," says Natalia Ollus.
Finland is getting better at identifying victims
According to Natalia Ollus, Finnish authorities are becoming more successful at identifying cases of exploitation. However, there is still room for improvement.
"We've gotten better at identifying victims, but there remains ignorance among the investigating authorities regarding this phenomenon. There is also a lack of specialization that would lead to cases being investigated and taken further," says Ollus.
Hard to rank misery
The criminal provisions in cases of labor exploitation can be, for example, discrimination in working life, extortionate work discrimination or trafficking in human beings.
"There are less serious and more serious cases. However, for victims, every case is a personal disaster. I am not sure whether it is a good idea to rank people's misery," she says.
But underpayment is not a crime.
"Often it becomes a question of interpretation for the labor inspector and the police. How much underpayment is sufficient for the case to meet the definition of extortionate work discrimination.
If it's just a matter of underpayment, it falls under civil law.
"If there are other elements of exploitation, such as the person being controlled or if the lack of knowledge about Finnish employment rights is used against someone, then it can be a crime".
Should the police investigate labor contracts?
It has been discussed whether underpayment should be criminalized. Among other organisations, the trade union PAM has been advocating for this issue, but so far without any success.
During the spring of 2014, the former Minister of Justice, Anna-Maja Henriksson (SFP) gave the government's reply to a parliamentary question concerning the matter.
"The introduction of criminalization of underpayment in addition to the current mechanisms for resolving labor disputes would not be cost-effective but would instead increase the tax burden," said Anna-Maja Henriksson.
There have been fears that a criminalization would lead to the police being forced to investigate issues related to work requirements.
Mediation and negotiation
Negotiation and mediation has been considered the best way to resolve contractual disputes. And therefore, the current legislation has been considered sufficient.
Natalia Ollus understands that the issue has two sides, but still thinks that it might be worth considering the criminalization of underpayment.
"It could mean that minor cases of exploitation could be identified and accepted as a form of exploitation. This would, in turn, facilitate the victim's ability to get the right compensation. The problem is, of course, that the police's investigative resources are hardly sufficient and the number of cases is large," says Natalia Ollus.
In formal terms, a conflict between employers and employees should be solved by the parties finding agreement. According to Natalia Ollus, it may be easier said than done.
"Especially if the employer has deliberately exploited the person, then I can imagine that it is very difficult for the employee to deal with this".